How to use
In the Toolbar
List of the Related Files.
Open it Directly.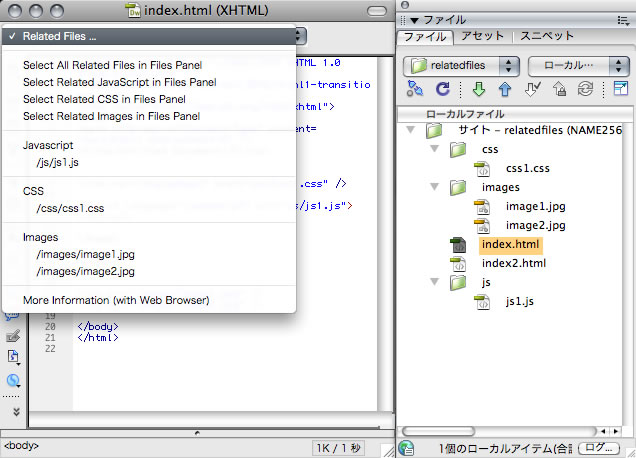 Select Related Files in the Files Panel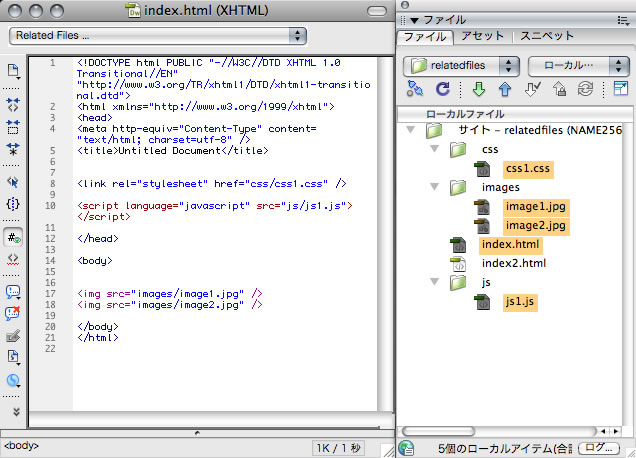 Target
<link>(css, favicon)

images included
css included

<script>(javascript)
<img>(jpg/gif/png)
<obj>(swf)
about Update the list
This extension doesnot work at real-time (because other processing do not become heavy).
This extension change the list,
when you open the document,
when you change the view(design view <--> code view),
when you edit the document on the design view.